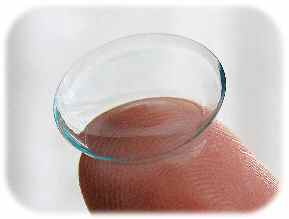 A while back, I had a client—I'll call her Jane—who, like many people I work with, was interested in a career change.  Jane had several great ideas in mind.  Unfortunately, she was also great at coming up with reasons why they wouldn't work, and when she came to see me she was feeling pretty despondent.
We talked a bit about the possibilities Jane had considered, and why she was convinced none of them would pan out.  She couldn't be an artist, she said, because she wasn't talented enough.  She couldn't be a therapist, because she didn't want to spend all that time and money getting a degree.  She couldn't start a new business because the economy is in a downturn.  And so on.
The more we talked, the more I started to wonder:  could anything work out for Jane, or was everything impossible?  And eventually I asked her:  "does anything look possible for you at all?"
Jane thought for a little while.  "No," she finally said.  Oddly, although she'd just realized how bleak and hopeless the world looked to her, she gave a slight smile.  "Actually, that's kind of silly."
What Is A Lens?

In that moment, Jane caught a glimpse of what I call the lens through which she was seeing the world—the set of deep-seated assumptions she was making about her capabilities and the way other people are.  I call it a lens because, just as our glasses or contact lenses are so close to our faces we often forget they're there, the lens we see the world through has often been around so long that we've come to mistake it for reality.
Jane came to me thinking her specific career ideas were unrealistic, but in fact those ideas weren't the problem.  The problem was that she saw the whole world as a hopeless and inhospitable place.  With this worldview, of course nothing seemed possible to her.
In becoming aware of the lens she was using to see the world, Jane had a reaction I've seen in several other people—she started taking it less seriously.  She also realized she might even be resourceful enough to make her career ideas work out, and she's been pursuing a new direction.
It seems that, just by becoming conscious of the assumptions we've been making about life that have limited us, we can start letting go of them and opening ourselves to new possibilities.  Awareness is the first and, I think, the most important step in personal growth.
Locating Your Lens

How do we become aware of the deep-seated ideas about the world that are holding us back?  I'll share an exercise I use to help people think about this issue.
To do this, take a moment and think about a task you don't believe you can accomplish.  Maybe, for example, you have a business idea you'd like to pursue but it sounds too tough to pull off, or you're interested in taking an aerobics class but you don't think you have the time or energy.
Now, try completing this sentence:  "I can't do it because the world is ________________."  Perhaps, for instance, the world is uncaring, stingy, dangerous, stupid, or something else.  Say whatever comes to mind, without censoring or judging what you think of.
Spending a little while playing with this exercise, I've found, can help people get in touch with deep-rooted beliefs that influence their decisions and the results they're getting all over their lives.  When they notice and let go of these beliefs, amazing new possibilities seem to suddenly open up.
Link Love: Evita Ochel runs a beautifully designed series of sites featuring her photography, writing, book reviews, wellness information and more.  I was honored to be interviewed by her recently about my personal journey and future plans.