Well, unfortunately, we didn't end up releasing the first episode of Steve's Quest last month, because some of the visual effects needed to create the episode proved to be more involved than we expected — you know, stuntmen flying through breakaway glass, CGI dinosaurs and digital skin-grafting on the characters to create a younger look in the flashback scenes.
Okay, because technically we're doing 2-D animation, we didn't do any of those things.  However, we are doing some complex visual effects and artistic flourishes that I think you'll find to be worth the wait.  We're expecting the episode to go live in mid-February.
Here are some screenshots that will give you an idea of what I mean: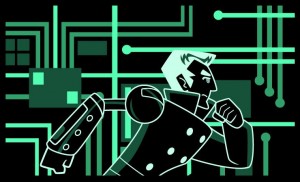 Gain, the hero of Steve's cyberpunk novel, charges through Tron-style digital tunnels.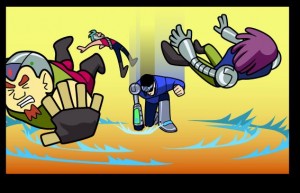 Gain does battle with the minions of futuristic crimelord Wotan.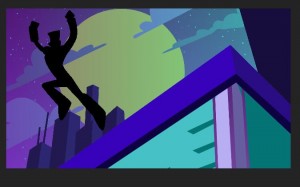 Gain leaps off a building, like any self-respecting superhero should do at least once.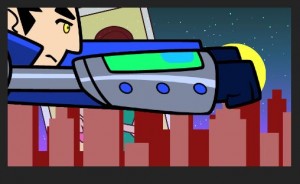 Gain streaks through the skies of Metro City, powered by his jetboots.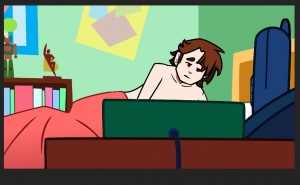 Steve is not a morning person.