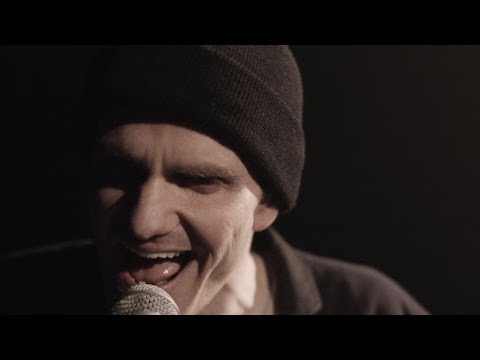 The video for the first single from my four-song EP, "Howl at the Moon," is now live (and posted above)!
This project has been several months in the making, and I'm enthused that it's finally done.  The director and I decided to shoot the video in a classic '80s hard rock style, with dramatic bits intercut with shots of the band playing, and I think we achieved the look we were going for (and hopefully Motley Crue and Skid Row fans will agree).
This was my first time being in a music video, and it was definitely an eye-opening experience.  The lion's share of the shoot, in the part I was featured in, was spent trying to get the camera angles right, and to make sure the right amount of steam filled the room (there were dry ice machines on the set that were misting about every 10 seconds).  As you will see, there are a lot of closeup shots of me singing, and the biggest challenge for me was trying not to move my head out of the frame while still performing with my usual manic intensity.
It was a bit overwhelming to see so many people (including the cast and crew) gather together to work on my project.  Of course, I found myself having the usual doubts — "am I actually important enough for all of these people to be working on my video?" and so on.
I think the best perspective to take on something like this, in order to get beyond the hangups about "being important" and so on, is that it's really just a bunch of people getting together to have fun — which, for the most part, is what we did.
I hope you enjoy the video, and I look forward to hearing what you think!